210 Notre-Dame is Permanently closed

* We thank all our friends and customers for their support all these years.

Welcome to the world of Espace Cafe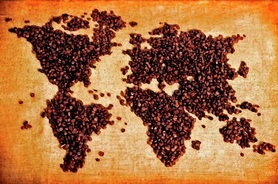 It is said that the art of espresso coffee brewing is defined by four "
M
's"
Macinazione
is the correct grinding of coffee blend,
Miscela
is the coffee blend,
Macchina
is the espresso machine, and
Mano
is the skilled hand of the barista.
When each factor of the four M's is precisely controlled, the espresso beverage that is produced is the ultimate coffee experience.
At Espace Cafe we

follow the four M principal like a religion, it is the foundation of our business.
When the finest Italian espresso coffee blend is selected and grounded correctly, coupled with the finest machines and years of espresso know how, the result is the simply the
best espresso!
---
Quality ingredients, quality products!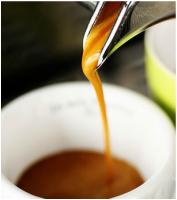 Our espresso bar serves espresso, or any of our espresso based coffees with a unique taste profile that will satisfy even the most discerning customer, one cup of our coffee and you will agree. It doesn't stop there, you will also enjoy various beverages, teas, and our own blend of infused coffee, delicious croissants, viennoiseris and muffins are baked daily.
Panini and grilled sandwhiches are prepared daily for a quick lunch or snack at any time of the day, add a soup or home made salad and you have a meal! Ask our friendly staff what's available that day!
---